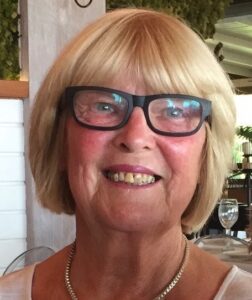 Our very own Jean Sowten has been awarded the British Empire Medal (BEM) in the Queen's Birthday 2020 Honours List.
Normally announced in June, the publication of this year's list has been delayed by the epidemic (although not in New Zealand, where Kiwi recipients were announced on 6 June).
According to the Government website the BEM is "awarded for a 'hands-on' service to the local community. This could be a long-term charitable or voluntary activity, or innovative work of a relatively short duration (3 to 4 years) that has made a significant difference."
There's no denying that Jean has been 'hands-on'! Nor that she has made (and continues to make) a significant difference to local children.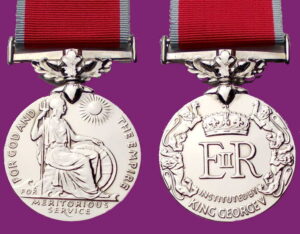 BEM recipients will be presented with their medal by their Lord-Lieutenant, in our case Lady Annabel (Bella) Colgrain, at a local ceremony and also invited to attend a Royal Garden Party.
It won't be the first time Jean will have rubbed shoulders with the great and the good at Buckingham Palace, but she may have to wait until the coronavirus blows over.
Congratulations Jean!
from everyone at Sevenoaks Day Nursery