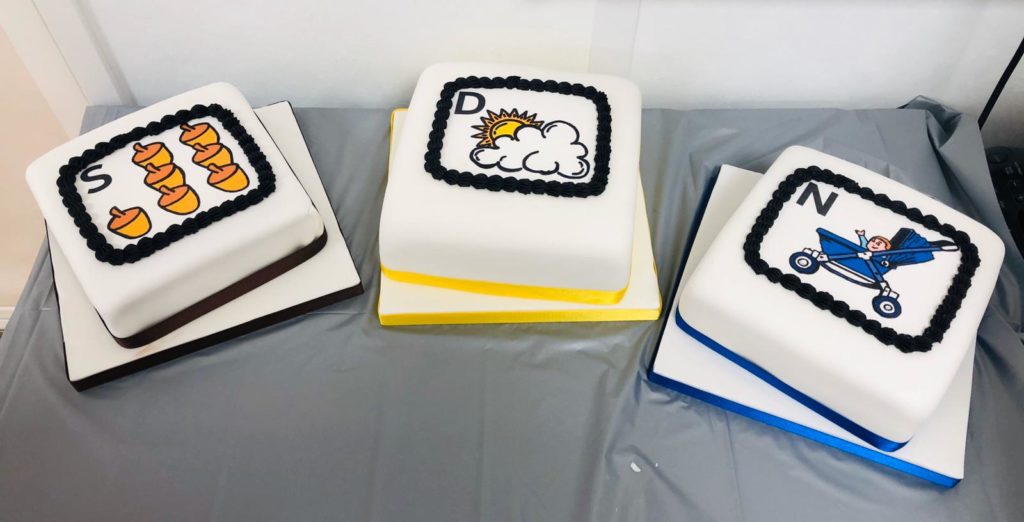 Friday 13th March seems a lifetime away now, doesn't it? But before we were all engulfed in crisis, Jean stood down as Manager and the staff and children put on a special afternoon for her.
On reflection, that was an auspicious time to hold it. Just a week later and it would have been a much quieter celebration.
So the children helped (?) prepare the table and decorate the Classroom.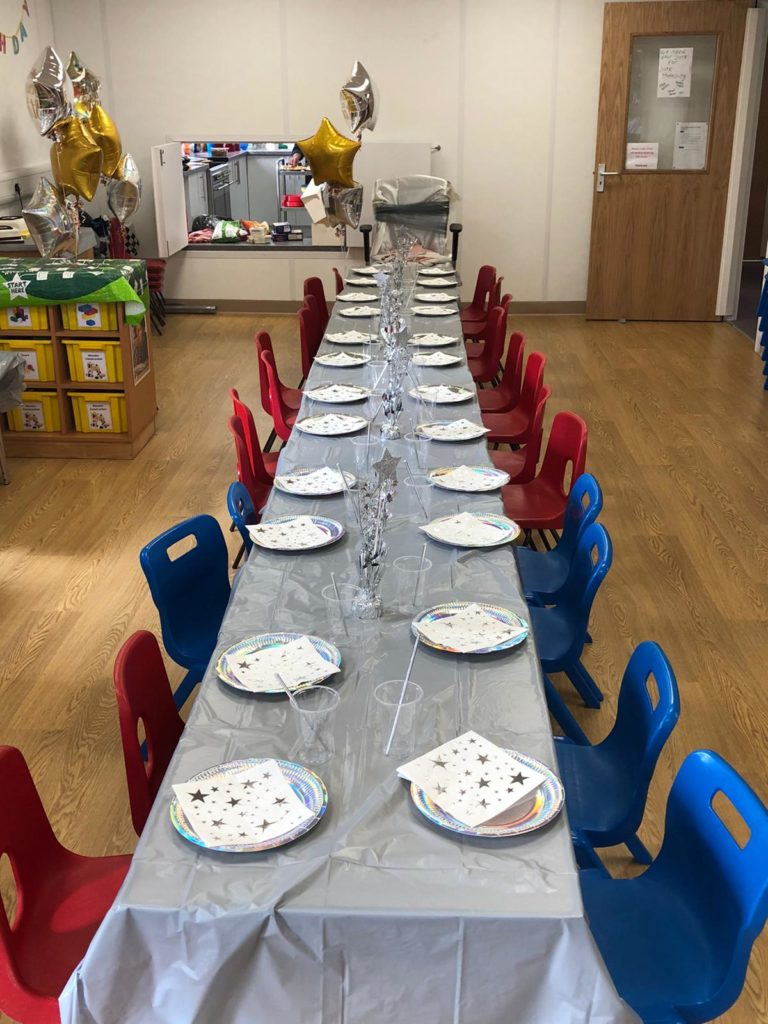 And at the appointed time Jean was ushered in for her surprise. Well, what followed was mayhem, but everyone thoroughly enjoyed themselves . . . . you could tell by the free flowing tears!
And there was another surprise for Jean. Parents of current children AND alumni had clubbed together to buy her a present. We knew what not to get her (see earlier post), so after much head-scratching, debate and research, she was given a voucher for a week's holiday by the sea. Unfortunately, the dates were booked for May, but I'm told they can be changed. Phew.
So thank you to everyone who contributed. It's something she will enjoy . . . eventually.
And, as it turned out, it was a nice way for everyone (who was in that day) to say goodbye to each other for the time being.
ps The following week Jean was persuaded to stay at home. Derek too.